Early Hour Shopping Hours 8-9am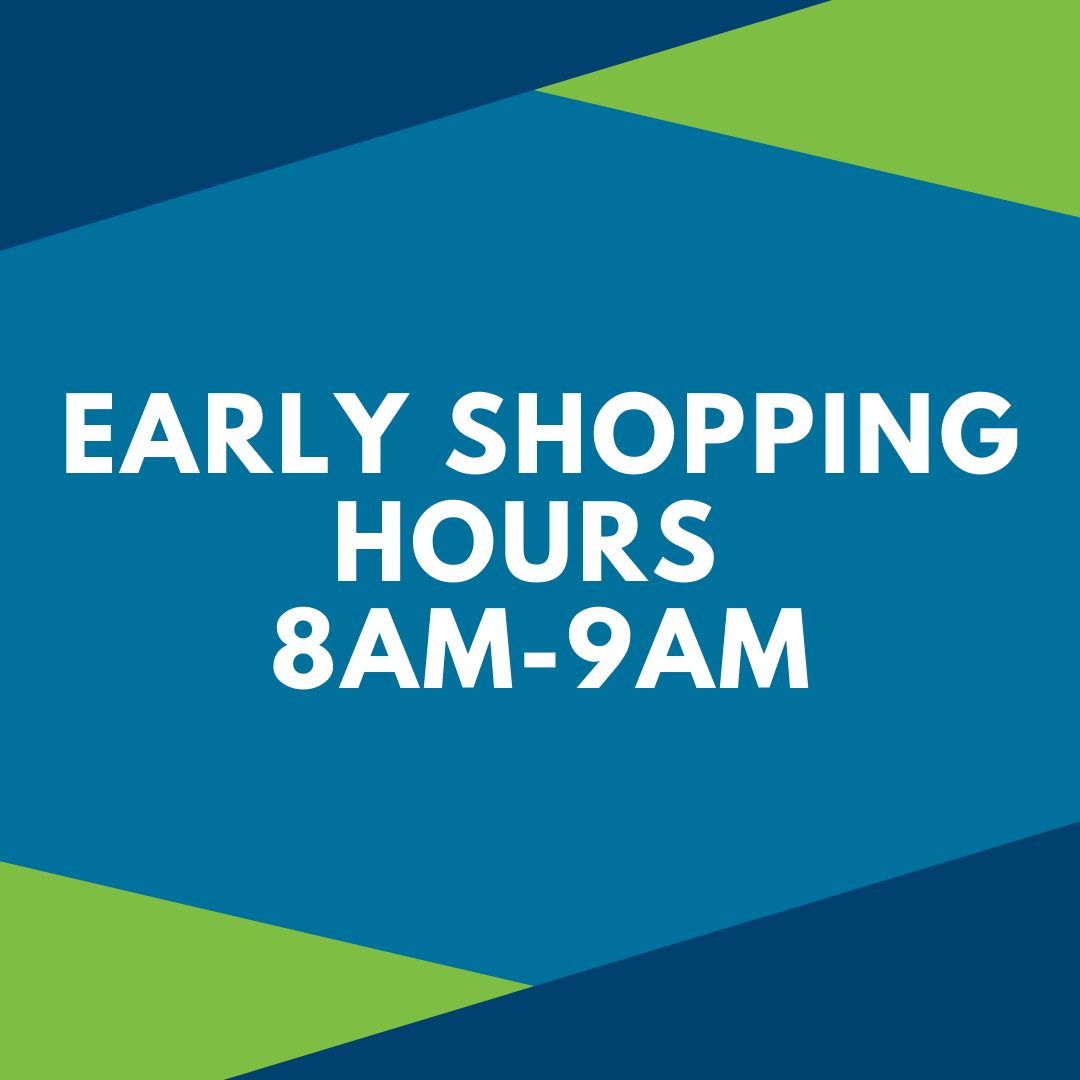 To protect the health and safety of those most vulnerable to the Coronavirus, we are reserving the first hour of shopping for vulnerable guests. This includes people over the age of 62, pregnant, or immunocompromised.
We encourage other guests to plan their shopping trips around this timeframe.
We apologize for the inconvenience.