Temporary Store Capacity Limits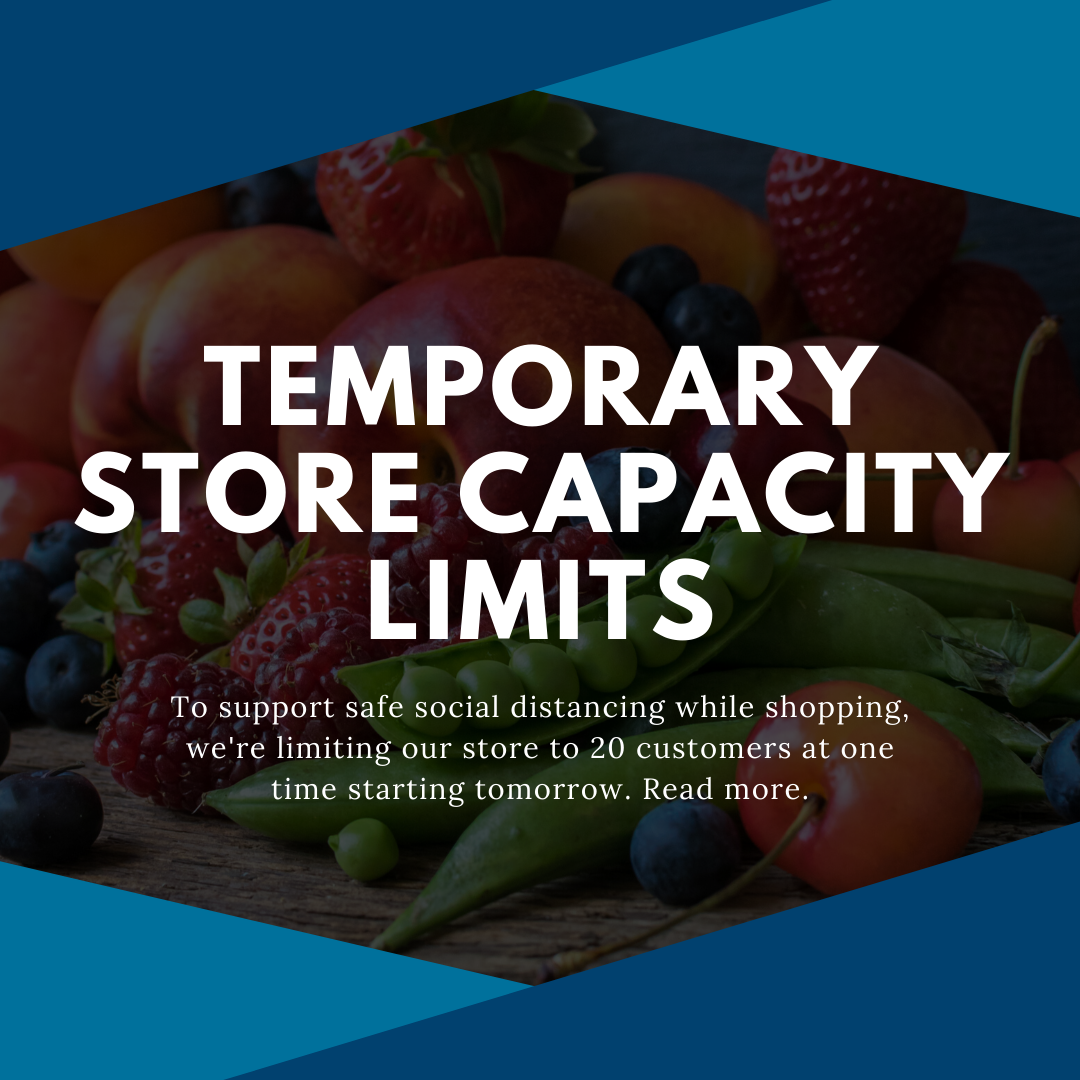 To support safe social distancing while shopping, we're applying temporary store capacity limits. 
We're allowing 20 customers at a time to enter the store to shop for groceries to provide you extra space to shop in comfort.
We will have a team member positioned at our doorway accepting your name and phone number. When it's your turn to shop, we will text you that we're ready. Much like waiting at a restaurant.