Earl Grey Shortbread Cookies


Earl Grey Shortbread Cookies

Tea-cookies that live up to their name, these Earl Grey Shortbread Cookies are made with powdered organic Equal Exchange, Earl Grey tea for a 'tealicious' zing!
Ingredients:
Instructions:
1. Preheat the oven to 325°F. Line a rimmed baking sheet with parchment paper or a silicone mat.
2. In a large bowl, cream together butter and sugar until pale and fluffy.
3. Mix in orange juice, zest, and vanilla extract.
4. Using a mortar and pestle, grind tea to powder. (You can also use a spice grinder or high powered blender.)
5. In a medium bowl, whisk together flour, tea powder, and salt.
6. Stir flour mixture into butter mixture with a wooden spoon until blended.
7. Roll dough into 1-inch balls. Place on the prepared baking sheet. Gently flatten with a fork dipped in powdered sugar to prevent sticking.
8. Bake cookies for 15-18 minutes, or until set and slightly golden around the edges. Allow to cool for 5 minutes on the sheet before transferring to a rack.

Enjoy these Earl Grey Shortbread Cookies as an afternoon treat, with your favorite Equal Exchange coffee or tea!
Shop Equal Exchange Products at LifeSource!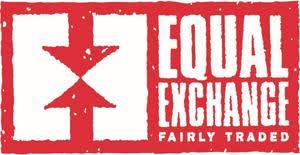 Equal Exchange brings us certified organic, fair-trade coffee, tea, chocolate, and other fairly traded products from small farmers, and farmer-owned co-ops around the world.