Detox Diet & Discovery: Motivation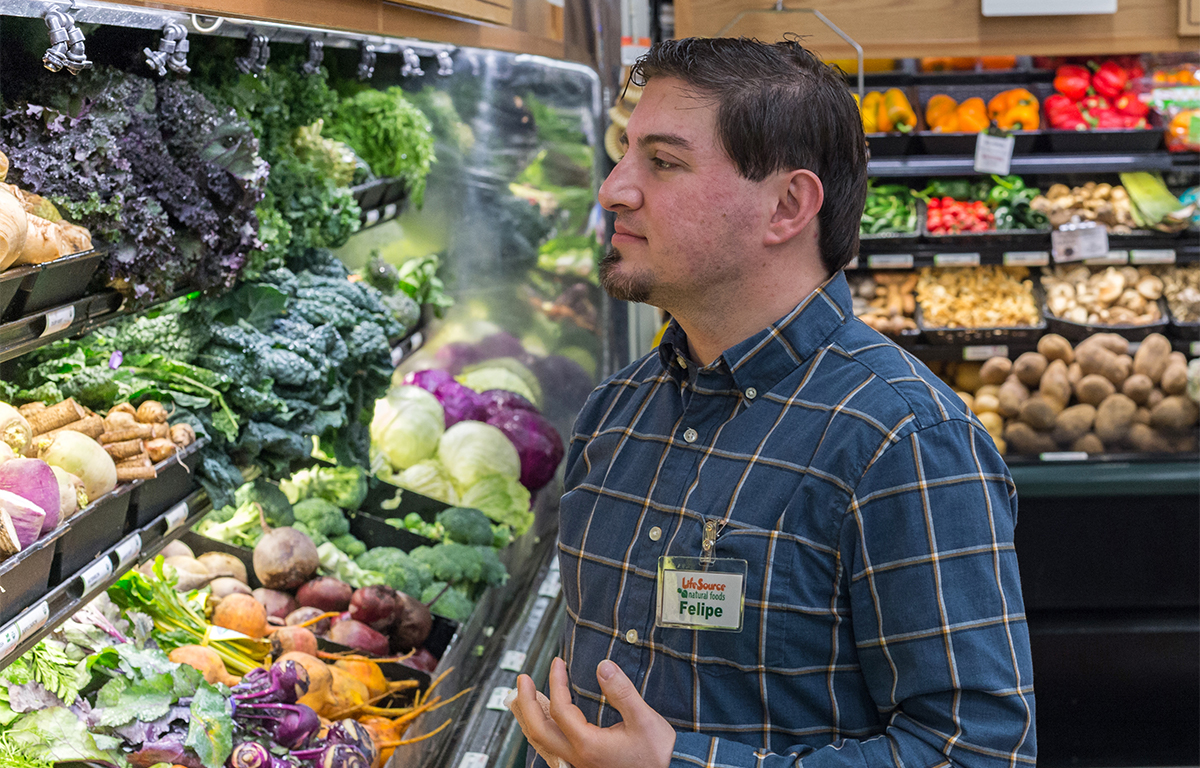 Hello,
My name is Felipe and I am the Director of Marketing for LifeSource Natural Foods.
I joined LifeSource in July 2019 and instantly connected with the mission, values, and most importantly, the great people at LifeSource. I hope this inspires and motivates you to challenge yourself this year and add a new chapter in your story.
Thanks for reading.
November 2017
My wife and I moved to Salem in November 2017 from Las Vegas, Nevada. We had a 10 year plan to get to Oregon and that day was finally here. What an amazing feeling, after so much hard work. I was COO at the marketing agency I co-founded, Cerebro Marketing, and flying to Las Vegas every month to meet with clients, mostly casinos and tourist attractions. Working hard to grow a competitive agency.
Then it got even harder.
Death Of A Friend
One of my business partners, Duane Solis, my CFO, passed away unexpectedly at the age of 41 in November 2018. It made me think about my legacy and how short life really is. I started writing, reading, and trying to stay positive. It wasn't working.
I dusted off an old acoustic guitar that's been hanging on my wall for years and started playing.
I instantly felt better. Duane helped me rediscover a love for guitar and music. Something I couldn't imagine living without now.
It made the next few months manageable, but I still didn't feel fulfilled.
New Passion
While working on an account for a casino and consulting with the Problem Gambling Center, a non-profit organization. I encountered a moral dilemma. A cycle of create a gambler, treat a gambler. It felt awful. That was the moment I knew I had to find a new passion and direction in life.
Joined LifeSource
After a few months of research, I decided to work with non-profits or community leaders focused on sustainability and protecting the environment.
LifeSource seemed perfect. I was inspired by the mission and driven to grow and continue the legacy.
As a team, LifeSource did some amazing things in our first 6 months, but I was really looking forward to the new year. January 6th (the first Monday of 2020) was circled on my calendar, it was go time.
Then everything changed.
Devastating Injury
On Sunday, January 5th, I was washing dishes and I had a strange moment of clarity. Something was telling me to stop, but I didn't understand it. Then it happened, I broke a ceramic dish and sliced a tendon in my left ring finger. My guitar fretting hand.
I was in shock Sunday, but still positive. Then it hit on Monday. My biggest fear. No guitar for awhile. I needed surgical reattachment and physical therapy. How much will this affect my mobility? I won't know for months. I've never cried so much or felt so down in my life.
I spoke to my mother and brother that night. They each had a piece of advice that really struck me.
Mother: "Now you see the value of a single finger, take care of your body, please." (Personal note: I've struggled with my weight)
Brother: "Aww man. I'm so sorry. Now you can't escape."
My brother's statement struck me hard. When life got tough, I did escape into music. I was going to have to find another way.
My mother's words were spot on, I needed to take care of my body so I could do the things I loved well into the future.
Health Revelation
I knew what I had to do. I need to take care of my body. I need to give it the fuel it needs to heal. I dove into health and nutrition, I took detailed notes on tendon repair, hand anatomy (with hilariously awful diagrams), collagen production, amino acids, inflammation reduction, and more.
I had a child-like energy asking our wellness department everything they knew about injuries and rehabilitation. What an amazing resource (thank you Michelle, Travis, Carrie, Desta, Troy, and Kathy for fielding all my questions!).
I consumed all the knowledge I could. I studied hours a night, dedicated to my body. I knew the mental part was going to come during physical therapy, but right now, my body needs to heal with proper nutrition.
Whole30 Plan
I was fully intent on overcoming this challenge on my own, but I've decided to document my journey and help others that may be struggling with their weight and eating healthy.
I don't know if I can do this, but I am not afraid of failure, and you shouldn't be either. You've only failed when you stop trying.
My relationship with food has been unhealthy at best.
Through this experiment, I hope to understand and heal my body, as well as discover a love for whole foods.
If you want to join me on this Whole30 journey to detox your body and understand more about how food makes you feel, I encourage you to learn more about the Whole30 plan and feel free to adjust recipes to fit your needs.
Thank you again for reading this story and I hope you feel inspired to make 2020 the year of discovery and growth, despite any setbacks you may be experiencing.
Stay positive and most importantly, stay together.
Felipe G.
Director of Marketing
Ready to start, great! I've been getting warmed up by creating an easy week 1. Check back this weekend for my strategy and recipes.