GeerCrest Farm: A Willamette Valley Homestead Classroom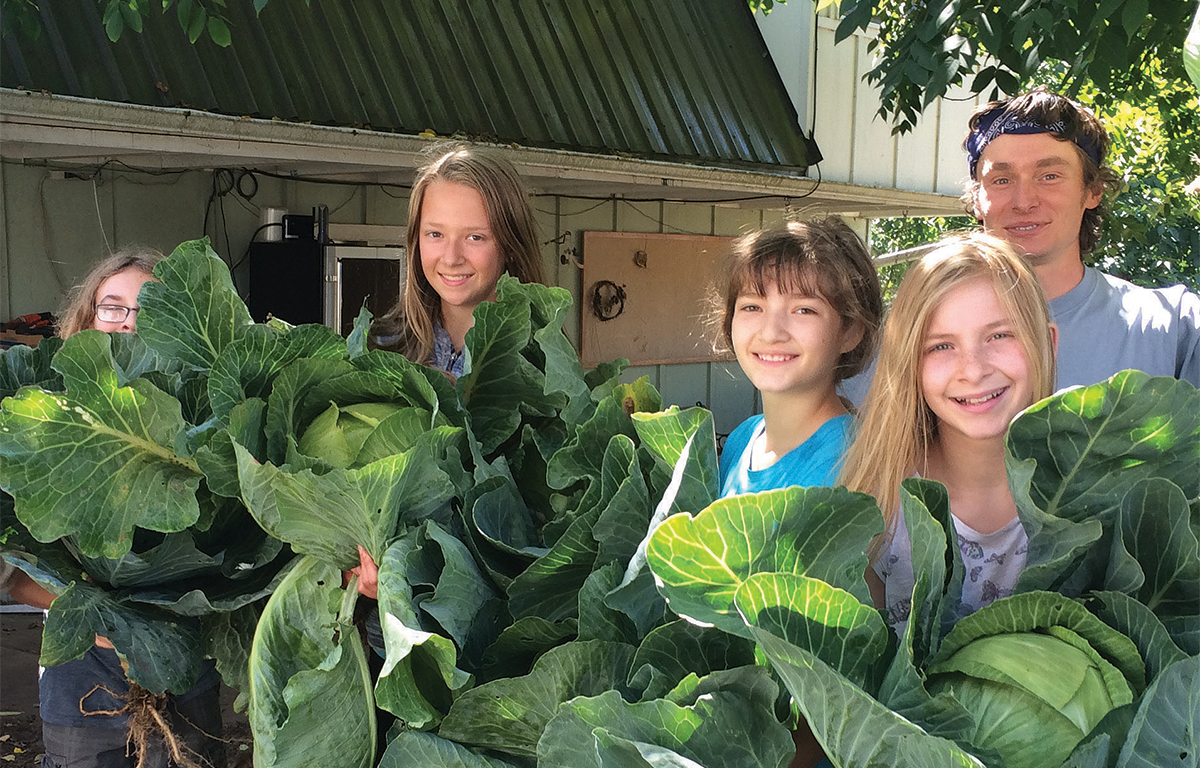 It's hard to imagine how many unknown gems there must be around the Willamette Valley — we all know the breathtaking and varied beauty of Oregon. With a stately old farmhouse overlooking a gentle valley still cut by a pre-colonial trail, spring fed creeks, and oak savanna, GeerCrest Farm is definitely one of those little-known treasures. GeerCrest is more than a farm — there is something special about the palpable history and the interplay of forest and pasture that provides both a powerful multilayered natural classroom and place of respite and reflection. Over the last 12 years, thousands of students have had the opportunity to not only visit, but engage their hearts, hands, and minds in learning about and from the land through caring for farm animals, gardens, and forest; hearing stories of the past; and trying traditional crafts.

Quiet GeerCrest Farm sits on 20 acres in the Waldo Hills east of Salem, in the southeast corner of the remaining piece of Ralph and Mary Geer's 1847 donation land claim of 640 acres. Their 1851 farmhouse and 1878 stone fruit cellar still stand as the hub of the farm. Starting in 2007, GeerCrest has become more and more bustling with students, campers, and volunteers, coming to engage or experience the place, the farm, the history, or a bit of it all.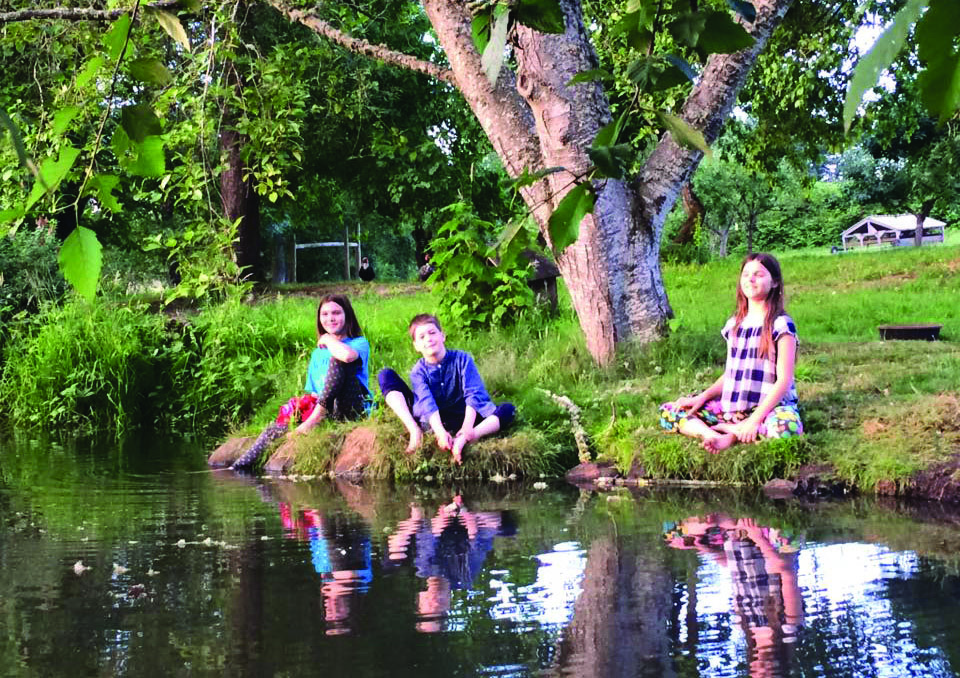 On Kalapuya land, the farm has the vestiges of the oak savanna exquisitely tended by the Native people for millennia. In the acres of open rangelands, kept clear through many generations of anthropogenic fires prior to white settlers, Ralph and Mary and their children planted thousands of apple and pear rootstock from seeds they brought with them across the Oregon Trail from Illinois. Trading for fruiting buds and scion from the Luellings and Ladds, two other pioneer families near Portland, the Geers would become part of the birth of the pear and apple industry in Oregon, and their early profits selling trees funded the building of the farmhouse.
Since then, many community-minded and influential Geers have either lived on the land here, or had ties to it. Folks like Vesper Geer, Homer Davenport (renowned political cartoonist), Theodore Thurston Geer (the first Oregon born governor), and Musa Geer, all of whom you can learn more about in recent documentary films "The Life of Vesper Geer" and "The Pioneer's Children," made by local filmmaker Michael Turner.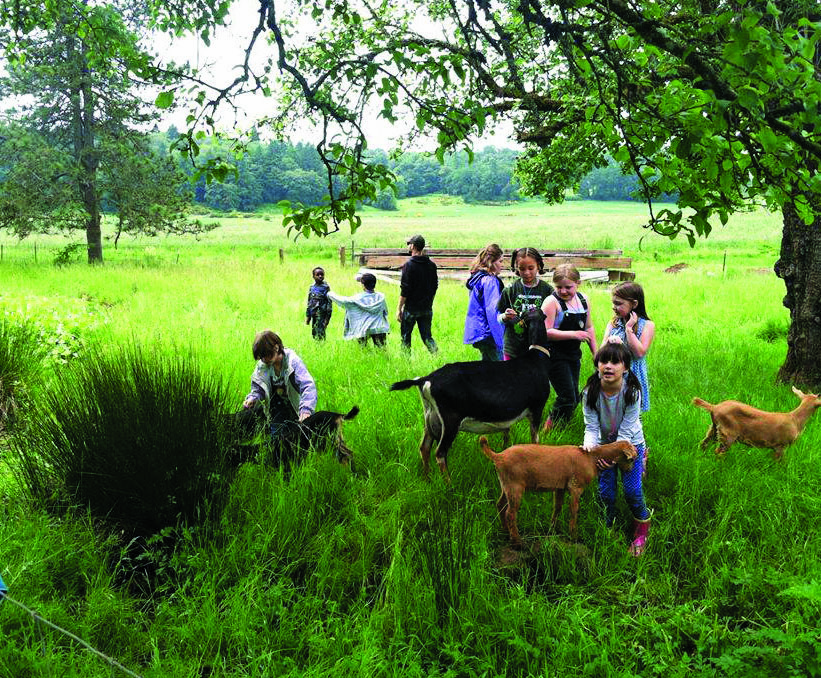 The farm currently manages a herd of goats for milk and meat, sheep for fiber, chickens and ducks, six vegetable gardens, mixed berries, grapes and lots of apple, pear, and plum trees. Rather than going to market, the harvest is served to program participants and visitors or carefully preserved for future use. In between farming and education programs, we also fit in hosting community dinners, lectures, and fundraisers, as well as a variety of site rentals, like the occasional birthday party, kids yoga camp, wedding, or business retreat.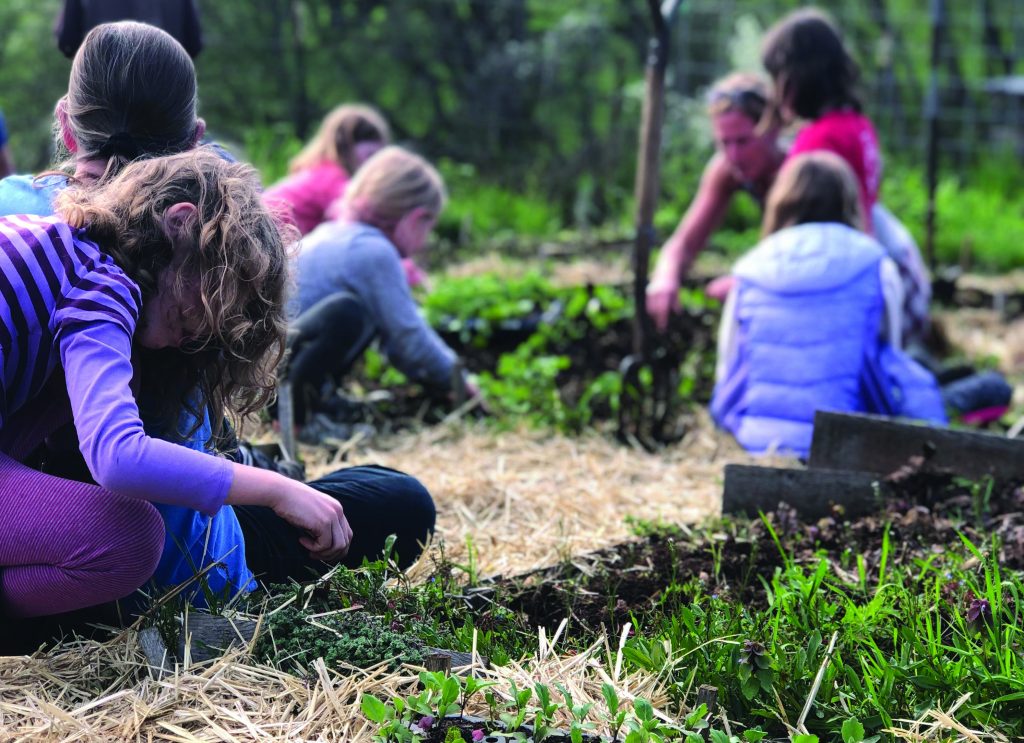 Farm owners Jim and Erika Toler, the 5th generation of Geer descendants to steward the farm, have worked hard to support the building of an educational nonprofit and living history museum, making the farm accessible to present and future generations. The nonprofit is committed to preserving the history of the land, maintaining an operational farm and engaging visitors and program participants in transformational experiential opportunities on a living history museum, farm-life and place-based educational site.
Our current core programs serve mostly elementary and middle school students on overnight or field-trip farm life programs that are unique in the level of wholistic engagement. We host summer camps and some adult workshops. Through all programs, our goal is to provide a renewed sense of place in the continuum of time and connection to our human family, together stewarding the earth through our personal and collective connection to place and food.
If you'd like to learn more, plan a visit or support our work please go to www.geercrest.org or follow us on Facebook: www.facebook.com/geercrestfarm. 
–By Adam McKinley, Director of the GeerCrest Farm & Historical Society