Health Doesn't Have To Mean A Hefty Price Tag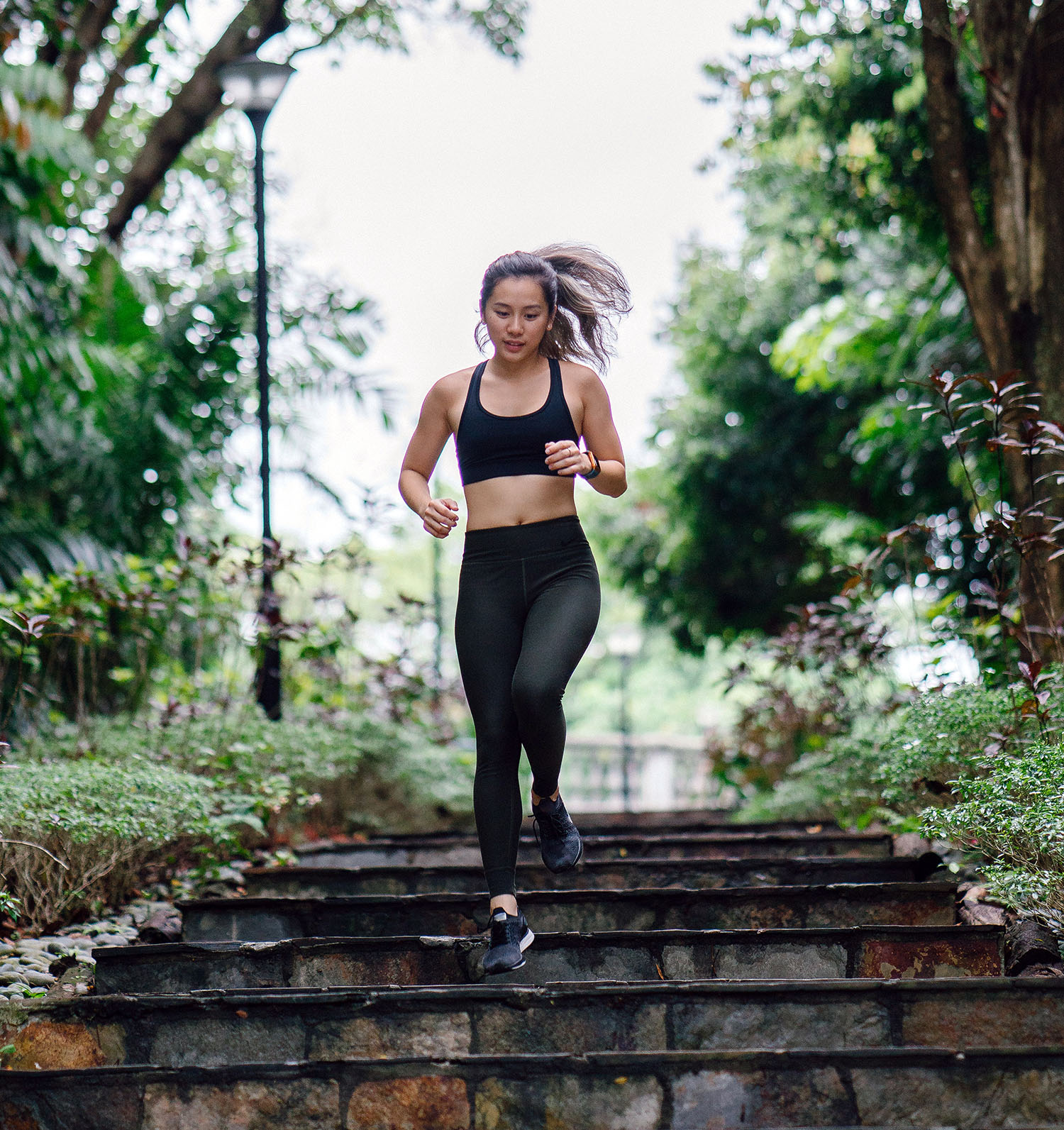 If you're worried about your health but also concerned about your budget, don't be. There are plenty of ways to prioritize your mind and body without having to learn how to rebalance your budget. By changing your routine to include healthy and sustainable habits, you can ensure that you are doing everything to keep yourself well from the inside out. Here's how to start:
Exercise.
Exercise is an obvious first choice for the list. Not only does moving help your body stay fit, but the endorphins released during a good run or a hard workout can actually make you feel innately happy. According to Amherst College, exercise can also promote restful sleep and may even enhance your sex life. Start small, perhaps by walking a mile every day, and then work your way up to a fitness routine that makes sense for you.
While you don't necessarily have to have a gym membership, it might be necessary to invest in a few things that make your new exercise regimen more enjoyable. You can use Finish Line coupons and cashback opportunities for companies, such as Dick's Sporting Goods, to help you afford gear and equipment. A few online promotional codes can even help you score great deals on brand-name workout clothing, which might even keep you motivated to get out there and keep moving.
Eating well.
Right up there with exercise in importance is how you eat. Contrary to popular belief, eating natural foods isn't any more expensive than those filled full of chemicals. Through LifeSource Natural Foods, you can buy melons, rolled oats, apples, and many other delicious foods for less than two dollars per pound.
To save even more on your grocery bill while enjoying the benefits of organic produce, consider learning how to grow your own container garden. This isn't as daunting as it may seem, although it does require that you keep a close watch for pests and provide your plants all the nutrients they need to grow in a condensed space. Talk to your neighbors about starting their own gardens, and you can swap produce at the end of each week.
Get a good night's sleep.
Many experts argue that sleep is just as important as exercise and food. Sleeping well each night can boost your mental health, keep your immunity in check, and may even prevent some diseases.
Prioritize your overnight hours to ensure that you can settle and when you can devote at least seven hours to slumber. Keep in mind that it takes around 10 to 15 minutes to fall asleep, so factor that into your bedtime. You might also consider waking up early, a habit that some of the world's most successful people have taken on. Waking up in the early morning — say 5 o'clock, for example — means that you will have more energy and time to exercise. You may also be more productive, which might translate into higher earning power, particularly if you work for yourself.
Other tips
Spend time with friends and family when you can.
Laugh often.
Take the time to clear your mind each afternoon.
Meditate.
Cut toxic relationships from your life.
While no two people are alike, the above tips can be modified to everyone. So make sure to eat well, exercise, and get plenty of sleep. Doing these three things, and changing a few other daily habits, such as making sure you get to spend time with your family, are easy and sustainable actions that will allow you to enjoy each day at your very best, all without draining your dollars.
Jennifer McGregor
jmcgreg@publichealthlibrary.org | PublicHealthLibrary.org