DIY Gifts – Fizzy Bath Bombs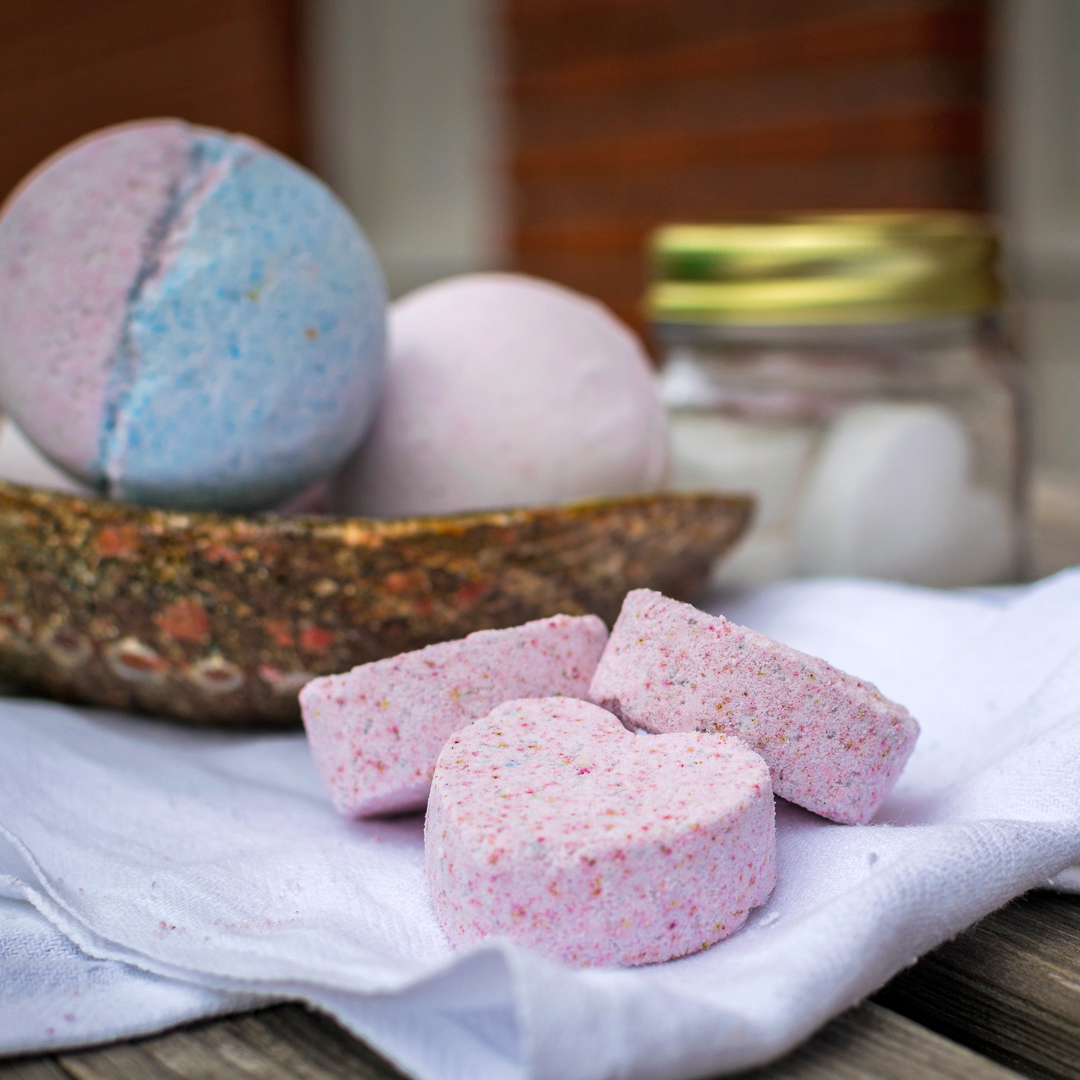 Get Fizzy with Fun!  Crafty Ideas for DIY Gifts!
Here is a recipe for making fizzy bath bomb gifts using ingredients available at LifeSource.
1 cup baking soda
1/2 cup citric acid
1/2 cup corn starch
1/2 cup Epsom salt
3 tablespoons coconut oil (divided)
1 teaspoon almond oil
natural food coloring
essential oils – make your own blend for extra fun.
molds for finished product – (Try baking cups, or cookie cutters.)
In a bowl, combine the dry ingredients and stir well. Divide into 3 smaller bowls.
Melt 1 tablespoon coconut oil in a cup. Add 2-3 drops food coloring, stirring well to mix the color. Add 1/3 teaspoon almond oil, and 5-10 drops essential oil.
Pour coconut oil mixture into one of the bowls of dry ingredients, using your hands to mix all the ingredients together.
Repeat this process for the two remaining bowls.
Pack the mixture into molds of your choosing, and place the mold in the freezer for 20 minutes.
Remove the solidified fizzy bath gifts from the molds. (Using your hands to warm the molds helps melt the coconut oil for easy removal from the mold.)
Wrap in cellophane, decorative tissue paper, or place in a container, and give away as gifts!
To use the fizzy bath gift, fill the bath with warm water, and drop one fizzy bath gift into the water. It will begin to fizz, releasing the scent, and oils into the bath.
When you stop by LifeSource for your ingredients, here is where you will find them;
Baking Soda, Citric Acid, Corn Starch, Epsom Salt, Coconut Oil can be found in LifeSource Bulk Department.
Almond oil, and Essential Oils are in LifeSource Wellness Department.
We would love to help you find what you need, just ask!
Get fizzy and share the fun!!