Fern's Edge Goat Dairy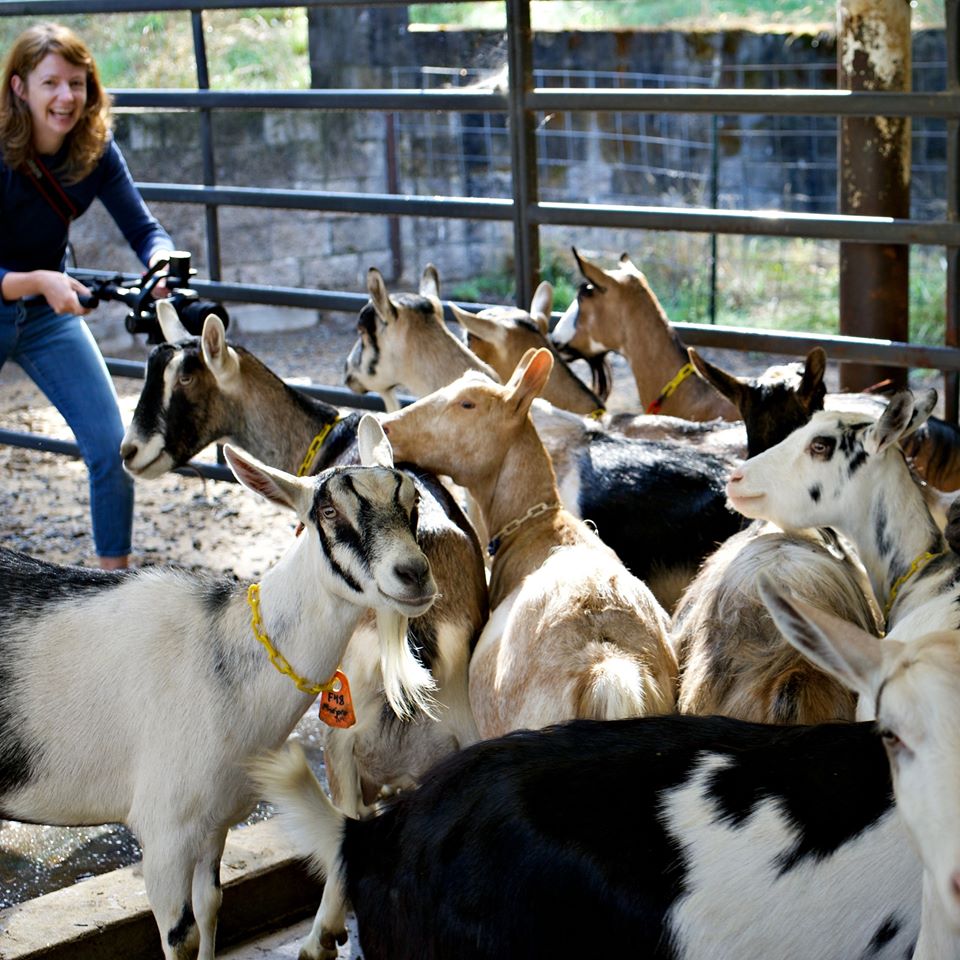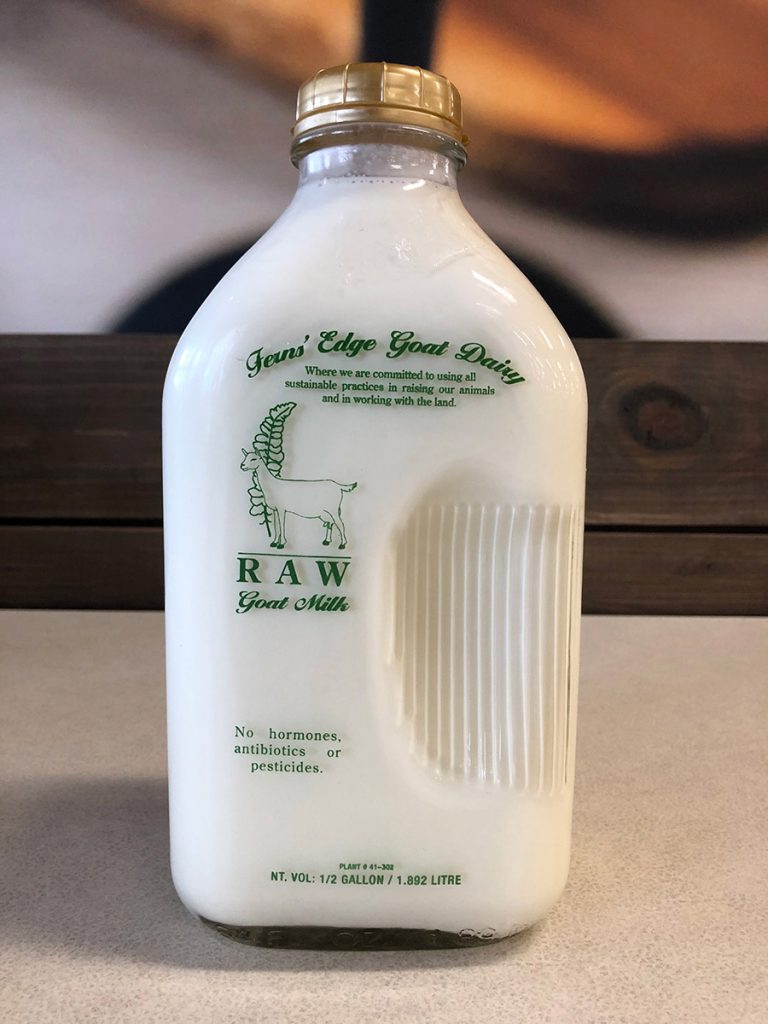 Fern's Edge Goat Dairy has been supplying LifeSource with fresh, raw goats milk for many years. There is a very noticeable fresh, sweet flavor to Fern's Edge Goat's Milk, and many people have inquired about the 'secret' to the flavor. After speaking with Shari Reyna, owner of Fern's Edge Goat Dairy, we have learned what makes the difference.
It's the fat globs  
Goat's milk is rich in nutritious fats, which naturally form small globules in the fresh milk. These globules are fragile, and do not remain intact through heating, or agitation. Careful processing means both conditions are absent in Fern's Edge raw goat milk. From the moment the milk is gathered, it is immediately cooled, and bottled. No processing, pumping, heating or agitation takes place, and the integrity of the fat globules is preserved. This preserves the fresh flavor, the nutrition, and all the desirable qualities of the raw product. Continue reading to learn more about Fern's Edge in their own words.
Welcome to Ferns' Edge Goat Dairy
Ferns' Edge Goat Dairy is located in the Cascade foothills of central Oregon, nestled at the base of Mt. Zion, overlooking beautiful Dexter Lake in the southern Willamette Valley.
We are a Farmstead Artisan Cheese facility "staffed" by the long-established and award-winning Mt. Zion Dairy Goat herd, bred and tended since the '70's by their owner/partners Shari Reyna and Fred Warner.
We are committed to creating and providing quality, nourishing goat milk products, and have always used organic practices and certified feeds. (No GMOs.) We strive to foster sustainability and enhance our daily rhythm with the Earth.
View our Farmstead Artisan Cheese Photo Gallery.
"Farmstead" means that our milk is produced on the farm and either bottled as raw milk or transformed into cheese within hours. While some creameries truck in their milk, which gets agitated as it is pumped in and out of a tank, ours is handled gently and while truly fresh.
Our Farmstead Artisan Cheeses are handmade in small batches, uniquely crafted to ensure quality, freshness and a wonderful taste. Our soft cheese offerings are an array of fresh flavors seasoned with our own farm-raised herbs or off-farm organic ingredients and wild-crafted edibles.
Proven specialties are our award-winning wheels of raw milk aged Mt Zion – winner 2012 World Cheese Silver Award, and our chanterelle garlic chèvre – winner 2013 World Good Foods Competition Bronze.
It has always been a labor of love. A love of goats! A love of goat cheese!
Why is goat's milk so desirable?
Here are some excerpts from "The Maker's Diet" by Jordan S. Rubin, NMD, PhD, founder of Garden of Life health and wellness company in West Palm Beach, Fla.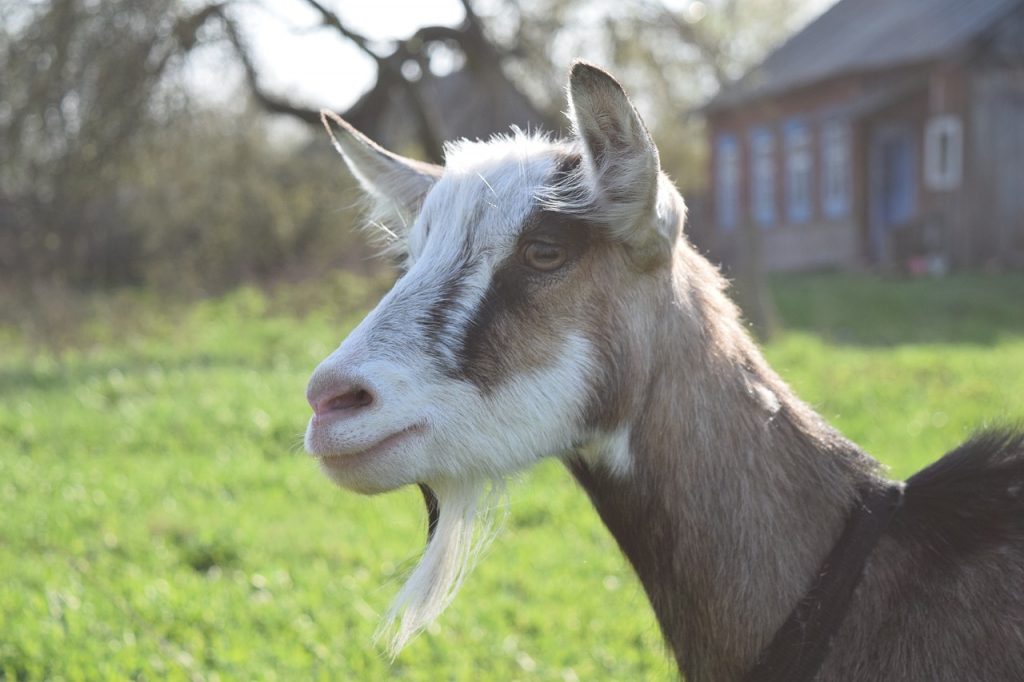 Goat's milk contains twice the healthful medium-chain fatty acids, such as capric and caprylic acids, which are highly antimicrobial. (They actually killed the bacteria used to test for the presence of antibiotics in cow's milk!)
Goat's milk does not product mucus; it does not stimulate a defense response from the human immune system.
Goat's milk is a rich source of the trace mineral selenium, a necessary nutrient, however, for its immune modulation and antioxidant properties.
Pg 149 "The Maker's Diet"
"Goat's milk is less allergic – It does not contain the complex protein that stimulate allergic reactions to cow's milk.)
Goat's milk does not suppress the immune system.
Goat's milk is easier to digest than cow's milk (An old statistic showed that goat's milk will digest in a baby's stomach in twenty minutes, whereas pasturized cow's milk takes eight hours. The difference is in the structure of the milk.)
Goat's milk has more buffering capacity than over the counter antacids. (The USDA and Prairie View A&M University in Texas have confirmed that goat's milk has more acid-buffering capacity than cow's milk, soy infant formula, and nonprescription antacid drugs.)
Goat's milk alkalinizes the digestive system. It actually contains an alkaline ash, and it does not produce acid in the intestinal system. Goat's milk helps to increase the pH of the blood stream because it is the dairy product highest in the amino acid L-glutamine. L-glutamine is an alkalinizing amino acid, often recommended by nutritionists."
Pg. 148 – "The Makers Diet"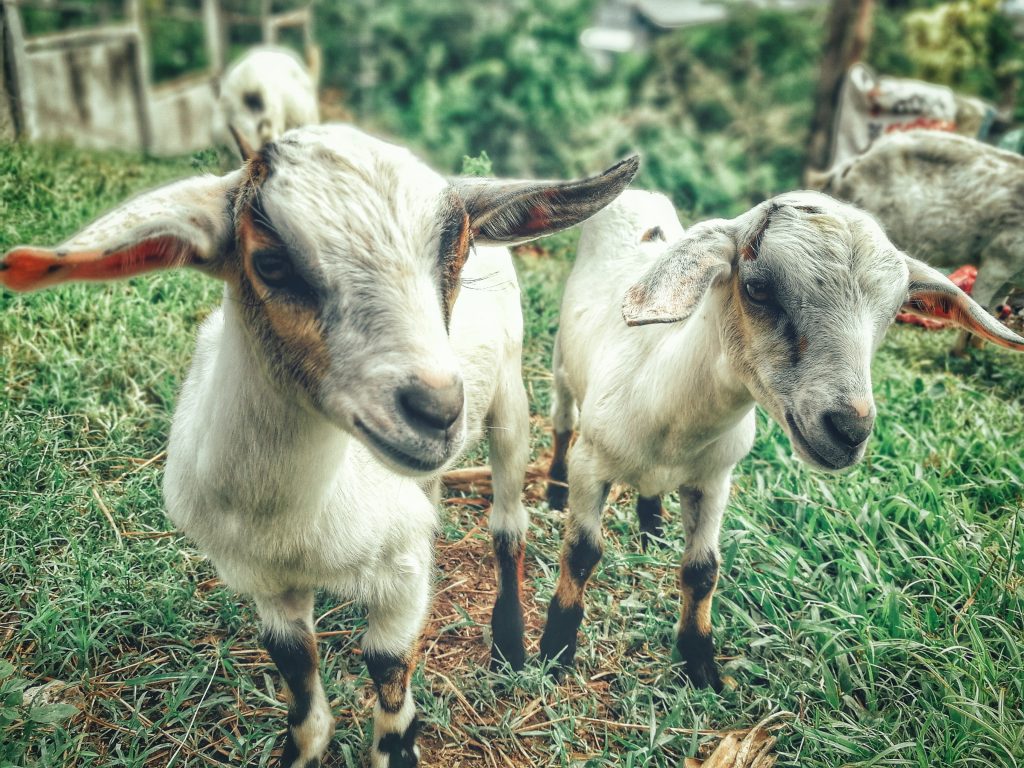 Fern's Edge Goat Dairy - In The Media
Fern's Edge Goat Dairy by Shari Reyna
Today we're going to "talk" a bit about terminology as it pertains to cheese and cheese-making . . . and consider what these definitions mean (or don't) to consumers.  Perhaps more important, how they figure into the survival of small creameries. 
Artisan:  made by hand, in small batches, in a unique manner in a specific locale.  Even dedicated cheese lovers are often unaware of the concept of "terroir," the unique flavor that pertains to "place," the myriad aspects comprising the environment in which a cheese is produced.  The diet of the animals, the weather, the temperature, the humidity, the seasonal aromas of the air at the farm and creamery . . . all contribute to the unique characteristics of the cheeses made there. 
Farmstead: means the animals that produce the milk are located on the same premises as the creamery; the milk goes directly from the animal to the bulk tank where it is immediately cooled then made into cheese.  No pumping into a truck and transported to another facility for manufacture. 
Milk is a fragile substance.  The fat molecules are easily fractured, changing the character of the milk (particularly goat milk}. Transportation also takes time that challenges the freshness of a very volatile product.  Does this ruin the milk?  No . . . but cheese from milk that has been repeatedly manipulated is not the same as cheese made from milk handled gently and promptly processed.   For example, the August 2009 Culture magazine noted that only about 3% of Dutch gouda was made as Farmstead cheese (the majority originating "from a handful of enormous cooperative dairies which pool milk from thousands of farms").  This was so concerning to the industry that the European Union granted protected status to these small farms where cheese must be made with raw milk on the farm from the farmer's own herd.  Farmstead dairies are not only unprotected in the United States; they are literally an endangered species.
There's a reason why, in a cheese competition, there's a separate section for Farmstead Cheese entries.  The special qualities of Farmstead Cheese come at a price – a price that is physical, emotional and financial.  Unlike the stand-alone creamery that trucks in its milk, the farmstead dairy manages not just one "world" but two.  Besides the cheesemaking, aging, packaging, shipping, and delivery that is common to both, the Farmstead Dairy must have farm land, facilities and manage the entire second "world" of livestock.
Physically, it's a hard life; a 24/7 endeavor.  Animals must be fed, watered and milked every day, twice a day.  Pens must be cleaned, animals moved from barn to pasture to milkroom and back again, udders clipped and hooves trimmed.  And that's just the milking herd.  There are also the bucks, necessary for breeding but who must be housed far from the creamery (the scent that the does are so attracted to during breeding season would not taste good in your cheese) as well as the preggies in the "dry" barn awaiting birth and, in the spring, all those cute little babies.  Health issues for all of these groups of animals must be monitored, diagnosed and resolved.
The emotional price comes in several guises.  Livestock are not pets, but they do have names and personalities. There's no way to skip the hard parts.  While new babies are funny and joyful and the adult animals productive and often amusing, they also get sick and you worry; they die and you grieve.  
Financially, a Farmstead Dairy is too often on the edge of disaster.  The additional costs of a farm and the animals . . . to say nothing of the labor necessary to maintain it . . . not only raises the quality of the cheese but the cost to the consumer.   Measured against cheap imported cheese, it's expensive.  Our customers have to value the product enough to pay for it . . . and, all too often, check the price and don't even try it.  This is particularly true for goat cheeses which are even more labor intensive than cow milk products. 
 Smaller grocery outlets that do such a service to our communities by offering local and organic food are very likely to choose imported goat cheeses even if they sell local cow cheeses (cheaper!).  This is NOT true in Eugene, Oregon – our own community – where the markets value us and our products and are soooo supportive.  But just drive up I-5 a few miles and the local farmstead loses its value. 
Our dairy has the only raw milk license in Oregon, meaning that we sell raw goat milk to stores from Ashland to Portland.  But even to the outlets that advertise healthy and local, I mostly take only milk; they say it's the "price point" when I try to sell cheese as well . . . and I understand their reluctance.  So, what is the difference between Eugene stores and those in surrounding communities?  I can only believe it is education; the people in Eugene know and appreciate the quality. 
Lest you think our experience is unique, please understand that it's not.  Wonderful, well-respected, nationally-known and award-winning cheeses are no longer available because they are no longer in business; they simply could not financially survive.  Just in Oregon we've lost too many Farmstead Dairies in the past few years.  Remember Tumalo Farms and Juniper Grove, both goat dairies in the Bend area?  How about Ancient Heritage and its prize-winning sheep cheeses that just recently closed?  Given the enormous cost in effort along with the bleak monetary rewards of the Farmstead Artisan Cheese Dairy, the "elephant in the room" is "Why do it?"
There's a sense of pride: in the production of unique products; in using the milk of a wonderful productive animal that gives an amazing percent of its bodyweight in such a nutritious, healthy milk that is digestible for great numbers of individuals for whom cow milk is not a good option. 
There's a sense of accomplishment in having bred a herd of hardy animals that milk year round for multiple years.  Not long ago, goats were bred in the fall, freshened (gave birth and came into milk) in the spring, then were dried off in the fall.  Goat dairies closed down for the winter: no milk, no cheese until spring brought the does into milk again.   In our dairy, we milk our goats for two or three (or more) years before giving them a rest and re-breeding.  This has allowed us to provide goat milk and fresh cheese throughout the year.
There's a sense of obligation: to customers; to employees; to the world of cheese.
There's a love and admiration for these gentle, sweet, and productive animals that are neither exactly livestock and certainly not pets . . . but something in-between.  Beautiful and companionable, possibly addictive.
Unhappily, it's a lifestyle and it's not sustainable unless stores, restaurants and customers can be educated to understand that the products we offer are worth every penny.
Explore a world of wonderful goat cheese, available right here in Oregon.
Ferns' Edge Mt Zion Dairy Goats have been selectively bred for over 35 years to produce a herd with consistently superb and redeeming dairy qualities.
Ferns' Edge Goat Dairy uses organic practices and certified feeds. (No GMOs!) We strive to foster sustainability and enhance our daily rhythm with the Earth.
Visit favorite links.
Videos Featuring Ferns' Edge Goat Dairy
Watch video on Vimeo.
Produced by Cheese Chick for Ferns' Edge Goat Dairy and Oregon Cheese Guild. 2013
Watch video on Vimeo
Produced by Cheese Chick for The Wedge. "I Am An Artisan Cheesemaker". 2009
Watch video on YouTube
KEZI9TV features Ferns' Edge Goat Dairy, aired February 6, 2013.
Watch video on YouTube.
King Estate Winery is a family owned winery growing certified organic grapes near Eugene, Oregon. Their restaurant and tasting venues have included Ferns' Edge Goat Cheese, and they brought their culinary team to our dairy for a visit, Feb. 2013. Read the article here.