Fern's Edge Goat Dairy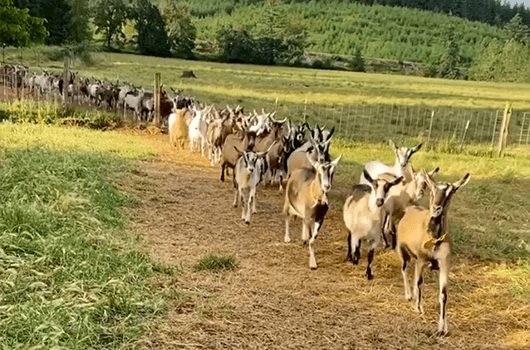 Fern's Edge Goat Milk No Longer Available At LifeSource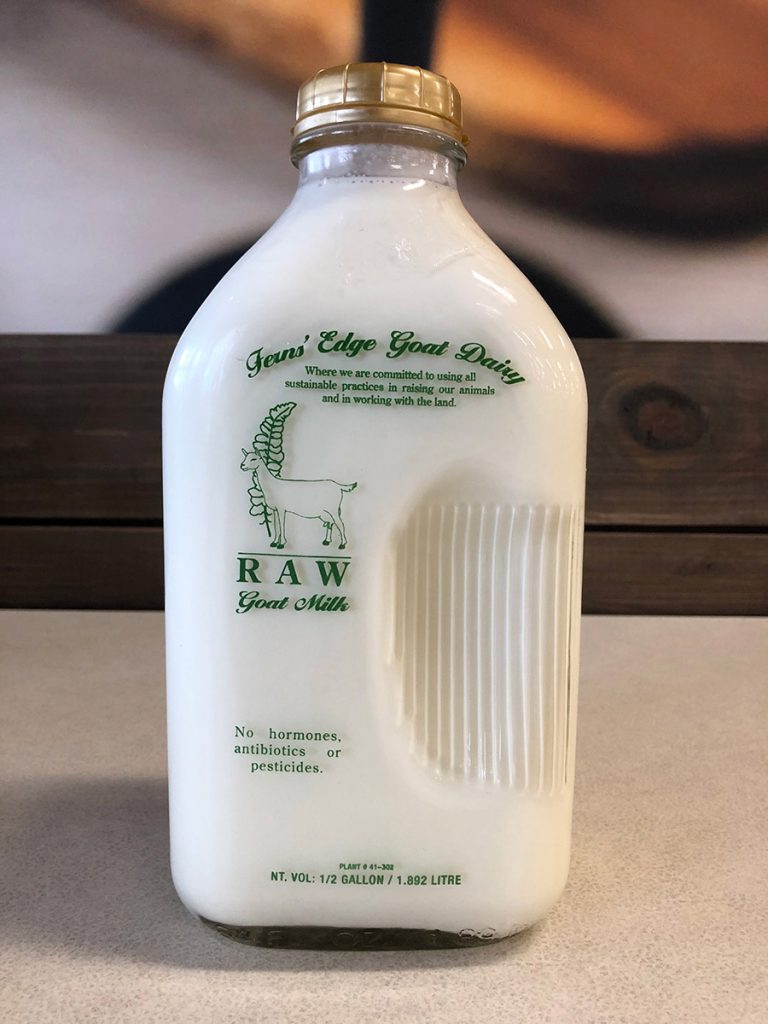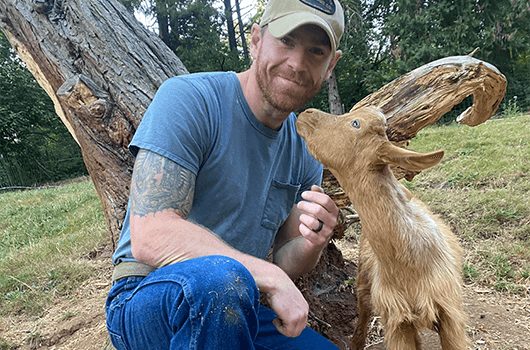 Introducing the new owners of Ferns Edge Goat Dairy 
Ethan and Calie 
Ethan 35 a former Wildfire Medic with a rich family history in agriculture. Growing up on a small farm outside Eugene Oregon. Ethan spent most of his free time in the woods backpacking with his older brother and father. 
Calie 33 a former Junior Geotech and Professional Rugby Player. Calie spent years in the rugged back country doing mining exploration. she took her drive and determination to the rugby pitch playing for ORSU, Portland top rugby club where she played on the Women's Premier Team. 
Ferns Edge Goat Dairy is located in the Southern Willamette Valley, over looking Dexter Lake, and just down the road from the town of Lowell Oregon 
Ethan and Calie have relaunched Ferns Edge Goat Dairy with a focus on bio-intensive, and regenerative agriculture practices. With an emphasis on 100% transparency. The duo operate the dairy farm alone, working day in, and day out to insure the goats produce the highest quality product.
The Ferns Edge Dairy Goats are 100% grass fed. 
The goats are out on pasture grazing a lush variety of grasses such as fescue, alfalfa, clover grass, orchard grass, and sunflower. 
While waiting to be milked they receive Local Non GMO alfalfa as well as Local Non GMO clover grass pellets. 
We DO NOT feed our goats any store bought processed goat feed. 
We DO NOT feed our goats any Corn, Wheat, or Soy.
Our goats are on a rotational grazing  program insuring they freshest pasture all year round. 
Keeping our goats well fed and in a healthy and bio-intensive environment allows us to NOT give them any vaccinations, medications, antibiotics, or growth hormones. 
Ethan and Calie are looking at a bright future on the farm with multiple projects in the works. Farm tours will be their first focus allowing people to explore every inch of the dairy farm. 
Thank you to everyone for the continued support and we look forward to expanding the brand through nutrition, education, and awareness. 
Fern's Edge Goat Dairy - In The Media