Winter Citrus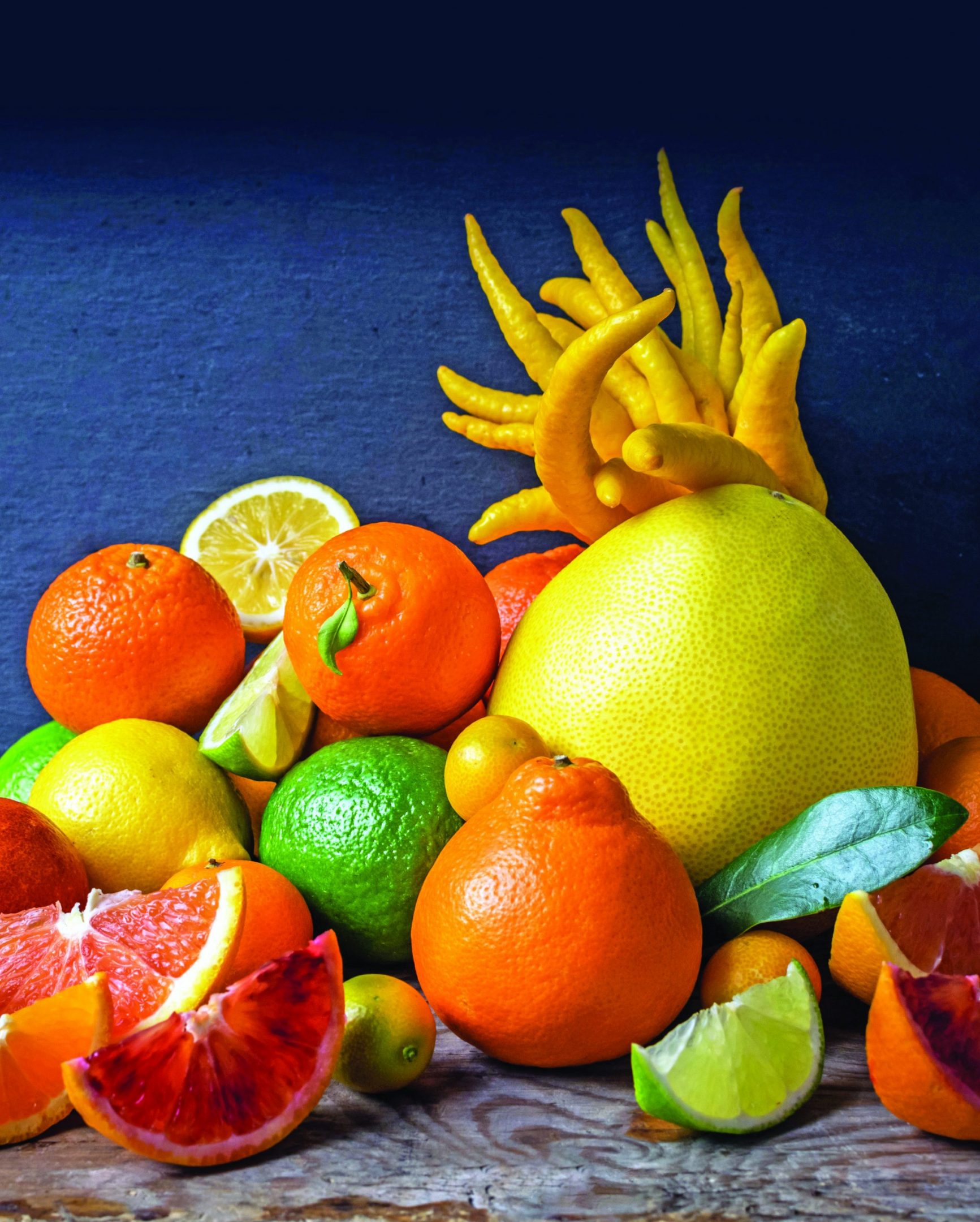 Citrus are so good at this time of year! They are refreshing, can be anywhere between sweet, sour or bitter, and they are packed full of Vitamin C! Citrus also have a lot more properties than you would think. For example, just one Navel Orange has more fiber than many bowls of whole grain cereal! Most citrus are a great source of potassium, vitamin A, and vital antioxidants that neutralize free radicals.
There is no dispute that citrus is tasty and healthy, but where did all the varieties come from?
It is believed that all citrus came from four parent fruits: the Pomelo, True Mandarins, Citrons, and Micrantha. Pomelos and True Mandarins were crossed to make Sour Oranges, and those were then crossed with Pomelos to make Sweet Oranges, and those Sweet Oranges were hybridized with Pomelos yet again to reach Grapefruit. Micrantha and Citrons were bred to make Limes. Citrons were crossed with the Sour Orange to create Lemons. The Meyer Lemon is a distinct cross between the Pomelo/Mandarin and a Citron. Lemons and Sour Oranges were crossed to make the Bergamot Orange. Another good one to remember is that Tangerines are a type of Mandarin. Tangelos are a hybrid of a Tangerine and a Pomelo or Grapefruit.
Wow, that's a lot of history for one category of fruit. How do you choose which one to buy now that you know all this? Here is a list to help you choose the perfect citrus this year. If you can't decide, don't be afraid to ask the LifeSource Produce Team to get you a sample. We are more than happy to help you!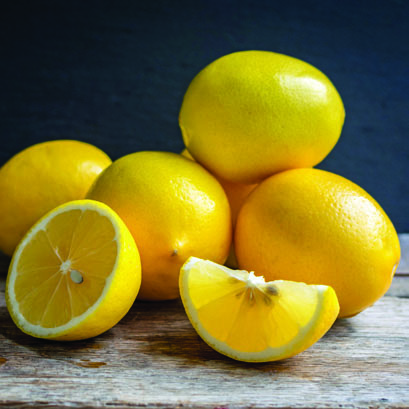 Meyer Lemons- Similar to a lemon, although sweeter, with more juice, and less sour. Makes the best lemonade!
Finger Lime- These have a caviar-like inside, and an aromatic, bitter flavor. Expensive, but worth it. Supply is intermittent so if you see them, try some!
Persian Lime- This is the lime most used in the United States use. We usually just refer to it as "Lime". This lime is large and sweet compared to its other lime-like cousins.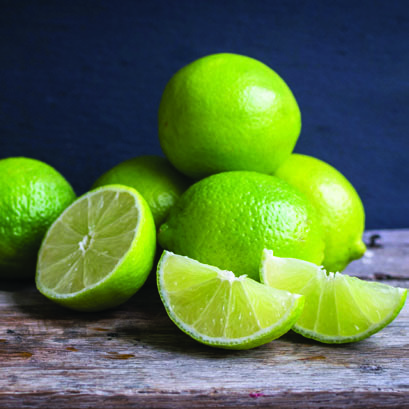 Key Lime- Otherwise known as the Mexican Lime, this lime is known for its unique sweet and mellow-tart flavor. Mexican Limes are smaller in size, and have more seeds, although you can't make a Key Lime Pie without them! So get your juicing muscles ready for these ones!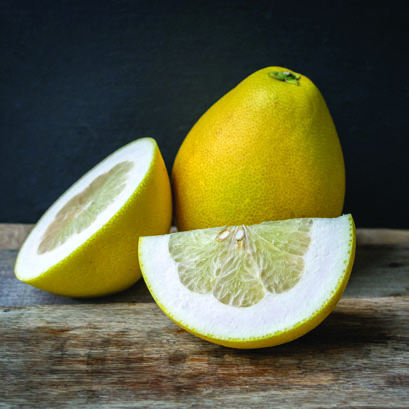 Shaddock Pomelo- These are my favorite citrus. They taste like a passion fruit, and have a meaty, yet juicy inner flesh.
Melogold Pomelo- Similar to the Shaddock, although more juicy and floral tasting.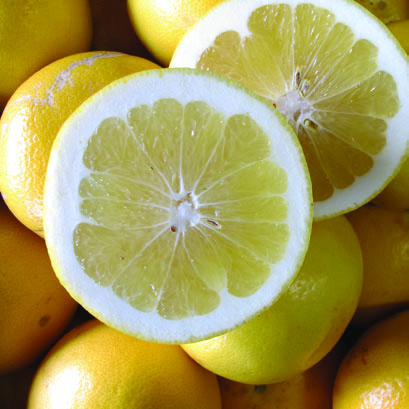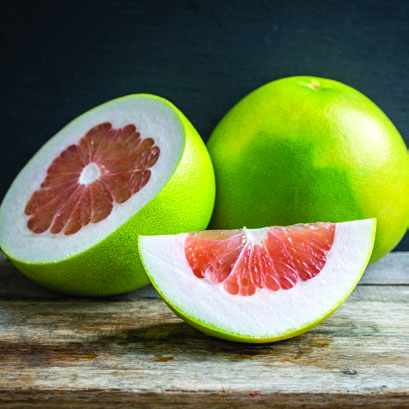 Chandler Pomelo- This Pomelo is very sweet, and floral, with pink flesh and a green to yellow rind. Remember that Pomelos are difficult to peel due to the thick pith, so it is best to cut horizontally in half, then scoop sections out with a spoon!
Rio Star Grapefruit- These have a lighter skin than the Ruby Red. They have a light, floral aromatic flavor, with lots of juice.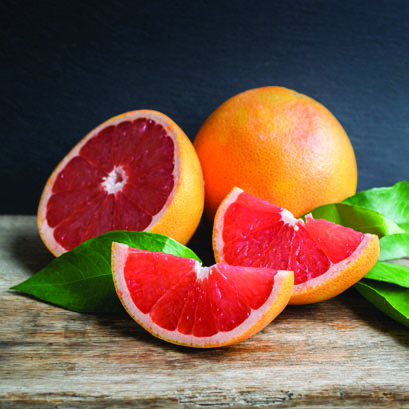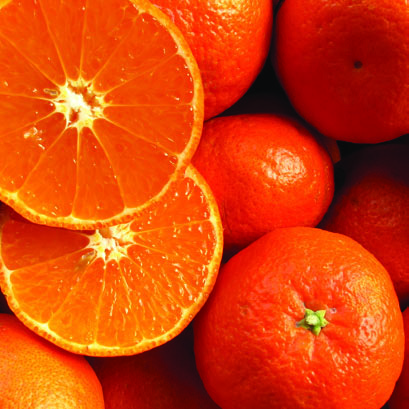 TDE (Tangor Dancy Encore) Mandarin- This is a type of Tangelo, Minneola: a cross between the Tangor, Dancy, and Encore. Whoever thought of crossing these three is a genius, because the flavor and juice content is out of this world. Perfect balance of sweet and tart, with a hint of floral notes at the end.
Page Tangelo- Not the easiest to peel, but it makes up for it in flavor. Aside from the famed TDE, this is a Produce Team favorite. It takes the best from a satsuma and a minneola tangelo.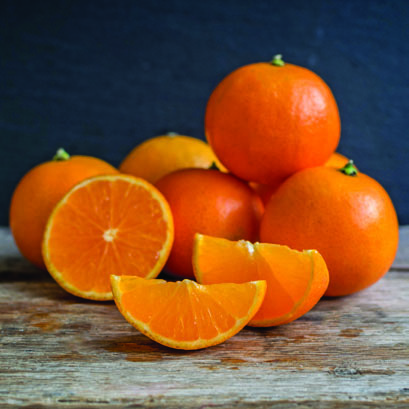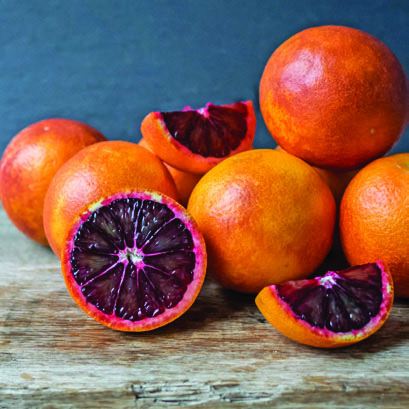 Blood Orange- Beautiful red flesh inside, with lovely strong aromatics, and a rich flavor reminiscent of fresh raspberries.
Minneola Tangelo- Easy to peel, a little more tart and meaty than a mandarin.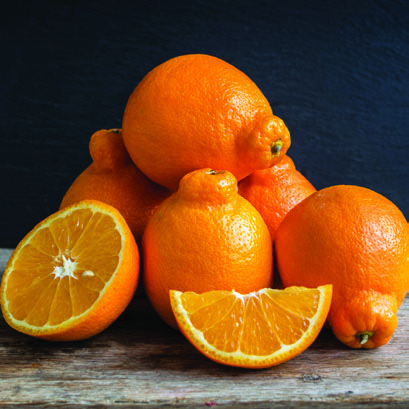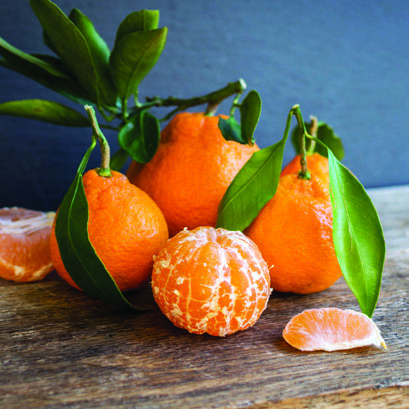 Satsuma Mandarin- Classic sweet and juicy mandarin flavor. Super easy to peel, and great for snacking on.
Buddha's Hand Citron- Here's a citrus most don't know about. It has a very fragrant and floral aroma, reminding me of lemon drop candies. Of course these are great for candying, use the whole thing as you would zest, or use it for infusions.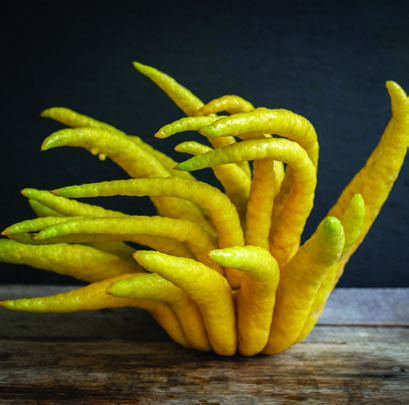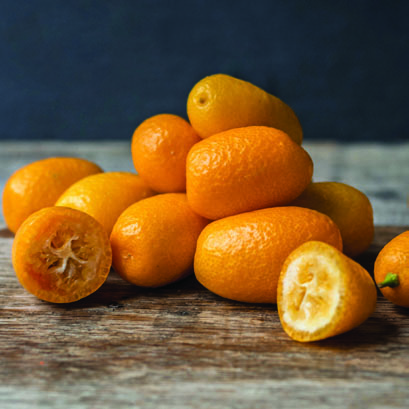 Kumquat-  Eat the whole thing as you would a berry. A bitter orange, although if you get them at the right time, they are absolutely delicious. Ask for a sample if you have never had one before!
Cara Cara Orange- Here's a favorite. These pink-fleshed oranges are not to be missed. Flavor is reminiscent of fresh fruit punch, perfect for those who do not like much tartness, because these are sweet!